EVENT HELD NOVEMBER 3, 2016 - SORRY YOU MISSED OUT!
---
WORKING TOGETHER TO MAKE GOOD CHANGE
LEAN dot Melbourne is a member-led organisation promoting the use of Lean principles, methodologies and thinking to make good change in Melbourne, Victoria and beyond.
We're bringing together Local Learners and Leaders who want to give back in our communities using Lean.
Our Members will have the opportunity to grow their networks, learn from each other and take part in Live Lean Practice events including Community Kaizens to support Social Enterprises, NGOs or organisations in need.
LEAN dot MELBOURNE OFFICIAL LAUNCH EVENT
KAIZEN CONNECTION - LESSONS IN SOCIAL INNOVATION
After our first interactive session earlier in the year, we have returned with an agenda that gives you a taste of everything to come... quite literally!
Join your fellow professionals, responsible companies, Not-for-Profits, NGOs and Social Enterprises for a night to celebrate our official launch!
The GEMBA comes to us so be prepared to take in key lessons and inspiration on working with a socially driven purpose.
The other taste will be some very special dessert (learning how it was made will make you savour every bite).
SPEAKERS

Clifford Moss, Good Business Matters
Collaborating Around A Social Purpose
It used to be that 'business is business' was about making money and that was the end of the story; but it's not the end of the story, it's just the beginning.
Clifford Moss believes that we can, and in fact should, be doing well by doing good. By finding a balance of profit and purpose, commercialism and altruism - we can catalyse a real difference in the world.
As Director and CEO of Good Business Matters, Clifford remains steadfastly focused on helping for-profit businesses and cause-led organisations to establish and nurture their social purpose.
Clifford will answer the Who, How and What of collaborating around a shared social goal during this engaging presentation.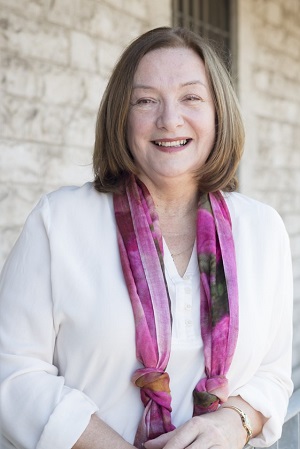 Christine Smith, Recipe4Change & Rowville Community Kitchen
Growing Good - Serving A Community's Appetite
A self-professed Food Warrior and Social Justice Advocate, Christine Smith thrives at breaking down community barriers to achieve exceptional social impact.
Christine and the team at the Recipe4Change & Rowville Community Kitchen provide "opportunities to connect" through the use of sustainable food sources while building capabilities of local job seekers helping them return to the workforce.
With several programs engaging corporate, education and aged care stakeholders, Christine is seeking to leverage their success to service more communities across Melbourne.
In her presentation, Christine will share how working with community stakeholders and overcoming countless barriers has helped the team grow from humble beginnings to providing 15 successful job seeker placements and saving over 12 tonnes of food in the last year alone.
LIVE LEARNING ACTIVITY
Get ready, you will be asked to dig deep to explore what is needed to create a culture of lasting social impact by working hand-in-hand with our Speakers.
SO WHAT ARE YOU WAITING FOR?
COME AND MEET YOUR LEAN dot MELBOURNE COMMUNITY!
WHERE: O'Brien Group Arena (Upstairs - St. Moritz Lounge) 105 Pearl River Road, Docklands, 3008 (http://www.obriengrouparena.com.au/plan-your-visit/)
WHEN: 6:00 PM to 9:30 PM Thursday November 3rd.
MENU: Canapés, A Very Special Dessert + Beer, Wine, Soft Drinks served on arrival.
EXTRAS:
Look out for some pre-event content coming your way which will help you prepare for our live learning activity. Remember to do your homework!
ABOUT THE SPEAKERS
Clifford Moss
With a diverse background in commercial and social enterprises, Clifford experiences span across commercial property, film, marketing and charity. From one end of the spectrum to the other he implemented an ANZ-based full services marketing agency in 1998 and established a child literacy charity in South Africa in 2007 before founding Good Business Matters, a Melbourne-based strategic marketing social enterprise, in 2013.
Learn more about Clifford Moss.
Christine Smith
Author, Radio Host and Community Connector Christine Smith challenges the causes that keep the local community in food poverty and provides assistance to those experiencing food insecurity along with the chance to regain dignity and independence.
Christine believes that "it's the 'how' not the 'what' we do that gets the outstanding results of connecting the people who are socially isolated, moving job seekers towards a new future and reducing the extraordinary amount of food waste by turning out wholesome nutritious meals".
Learn more about Christine Smith and Recipe4Change/Rowville Community Kitchen.
GET INVOLVED
We invite you to extend the opportunity to others in your network who could benefit from being a MEMBER, who might be a potential SPONSOR of an event or indeed be a RECEIVER of good change. Stimulate some interest by forwarding this invitation and ask them to learn more from our website:
Copyright © 2016 LEAN dot Melbourne, All rights reserved.